ABOUT STUART KATZ
STUART KATZ is a best-selling author, playwright, and screenwriter. He's the founder of Katzcando Productions and Vice President of Galen Botanicals. Stuart attended Columbia University's Film Program under the chairmanship of Oscar winning director Milos Forman. He received his Master's degree in Language, Literature and Communication Arts from Columbia University, New York. Stuart's traveled extensively and taught English, drama and writing in New York and California.
Stuart's the author of numerous books, screenplays and stage plays including Southern Man: The Play, Just Passing Through: A Novel, Let's Make A Deal: A Screenplay, The Interrogation: One-Act Play, and Reunion: The Musical.
___________________________________________________________
Sex, Wiseguys, Hippies!


When 1970s counterculture and wiseguys collide with free love, drugs and rock 'n roll you get this "roller coaster of a book".
Just Passing Through is the freewheeling, rip-roaring story of Ray 'The Kid' Cardini, son of New York Mob boss Paul 'The Killer' Cardini. Ray's wiseguy upbringing endures a psychological and literal shoot-out as he attempts to embrace the Woodstock generation during the Vietnam era and beyond. To become his own man and find true love, Ray must learn the difference between being a wiseguy and a wise man.
AMAZON 5-STAR REVIEWS *****



"BETTER THAN FIFTY SHADES OF GREY!
JUST PASSING THROUGH is an entertaining yet profound coming of age story. Starting at the 1969 Woodstock Music Festival, Katz's imagination merges memorable mob guys, hippies and everyday people to bring history cinematically alive.
Any guy would want to hang out with the main character Ray, and any woman would want to be with him. The wisdom and life lessons espoused by Ray's wiseguy father Paul `the Killer' Cardini and Ray's mentor Norton can benefit anyone. You'll emerge wiser and feeling fulfilled after reading this wonderful novel.
The multitude of characters and scenes are vividly well-written and many are quite unforgettable. I was pleasantly surprised by the depth of emotion of the character's relationships in this fun, roller-coaster read.
And the food descriptions - OMG! I almost salivated on my kindle while my head grooved to the novel's amazing soundtrack. The story is loaded with music - there's something for everyone. Santana to Sinatra, Jimi Hendrix to Etta James, Dion to Dylan and lots more.
I'd be remiss if I didn't mention the love and sex scenes. I was touched by the tenderness and poignancy of the love scenes. And the sex scenes - wow - you can't help but be aroused and intrigued. For starters, check out the dinner scene between Ray, his psychiatrist and her two friends - it's guaranteed wood and could prove to be the litmus test if you need Viagra. If you're a woman, you'll definitely feel empowered. The sex scenes in this book are way hotter than FIFTY SHADES OF GREY.
I'd recommend this book to anyone - it's beautiful, its heartbreaking, its comically deranged, it's poignantly profane.
Hey Katz - how about a sequel? In the meantime I hope they turn JUST PASSING THROUGH into a movie.

This book delivered as promised and then some.

Fuhgeddaboudit - you won't be able to!"
"IF YOU LIKE MOB STORIES, DON'T PASS THIS ONE UP!
The book was sprinkled with surprises throughout but it was the characters that kept me totally engrossed. The main character, Ray, seemed lifelike. He could be your brother, your neighbor, a friend. I enjoyed reading about his life, the choices he made, and really savored watching him grow into a man. I think my favorite part of the book was Horton. He was such a wise old man who was Ray's saving grace. I enjoyed Horton's wisdom on life and he really had me thinking about things in my own life."
"A definite book to grab!"
"...capisce?
The interesting and original context sets the tone for Ray's striking reality, shaped by serendipity and extremeness. We're fully immersed in both the Italo-American mafia business as well as the early 1970s game-changing society. Sometimes funny and sometimes disturbing, Ray's compelling story just takes us back to our own attempts to make our lives meaningful.
I also enjoyed the diversity of the characters, and thought they all successfully contribute to make this book spicy and entertaining."
"STRAP YOURSELF IN, THIS IS ONE ROLLER COASTER OF A BOOK!
One of my first coming of age reads and wow what a great find! The book is written such that the characters are easy to relate to, yet present unique qualities that set them vastly apart. Jammed packed with Italian mafioso humor and the temperament of the 1960s epoch, Katz weaves in and out timeless life lessons that are as fun as they are thought provoking.
I highly recommend this book to anyone wanting to revisit a historical time in America through a crystal clear lens of scope and understanding...fuggedaboutit!"
"A DELIGHTFUL READ
I really enjoyed this. Not what I expected. A captivating coming of age story. I would read more from this author because his words make a person visualize exactly what is going on. The story has life lessons, funny encounters, heart breaking events, and a nice overall flow to it. There are also sexual scenes but not raunchy or distasteful. I would recommend it to others and read it again."
"INTERESTING STORY
This story had many twists and turns, sometimes taking an odd turn. However, I enjoyed the story so much I found it hard to put down at times."
STUART'S WISEGUY COMEDY!
LET'S MAKE A DEAL: A SCREENPLAY
How far would you go to get a movie made?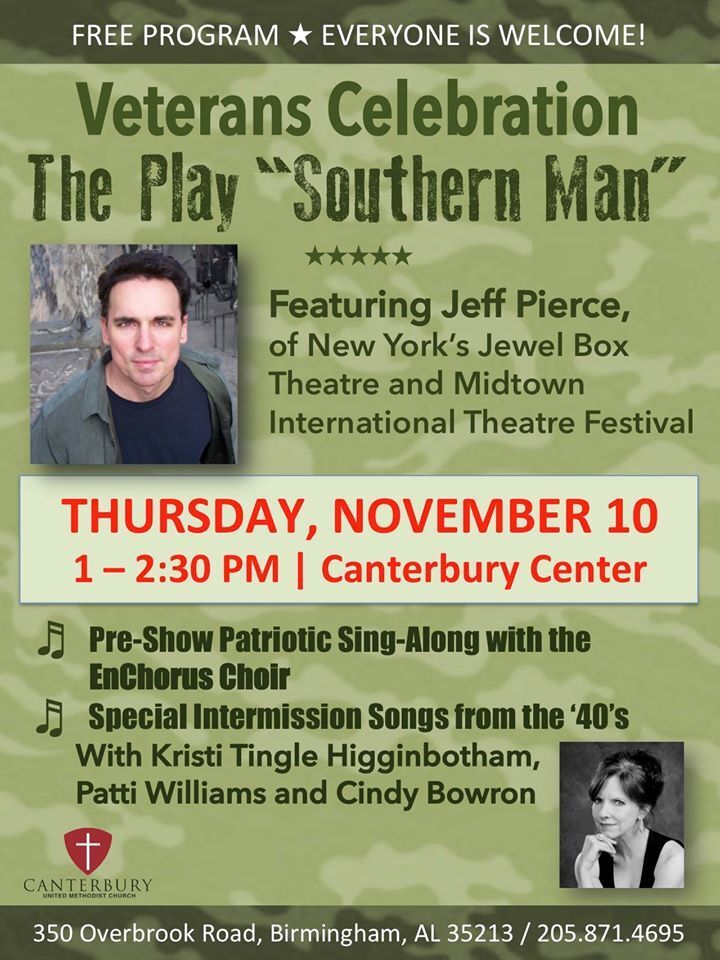 SOUTHERN MAN: THE PLAY
Back on Tour!
Playwrights Stuart Katz, Colleen Hawks Pierce and Jeff Pierce
"Follow the adventures of a WWII POW in this timelessly profound tale of camaraderie, love, survival and triumph of the human spirit."